August 25, 2016
IL DECENNALE DI BLOG DIDATTICI
Il 16 aprile 2014 BlogDidattici ha compiuto dieci anni. È forse più esatto dire: avrebbe compiuto, ma un'esperienza così coinvolgente non può essere liquidata semplicemente con un condizionale. Come per tante cose o persone andate perdute, basta pronunciarne il nome per sentire che la memoria è sempre presente. È ancora viva nel ricordo indelebile conservato nella mente dei tanti che hanno partecipato direttamente, o semplicemente contribuito, alle giornate seminariali trascorse presso il Liceo "Giuseppe Mazzatinti" di Gubbio, a presentare ai convenuti le proprie esperienze sul campo e a cercare di trasformare le difficoltà e i problemi incontrati lungo il cammino in altrettanti progetti.
Il blog è stato, per molti docenti, il primo vero approccio a Internet, la possibilità di potersi esprimere su temi che li riguardano personalmente e, soprattutto, la possibilità di poter condividere idee ed opinioni, confrontandosi con altri pari e ricevendo un feedback quasi immediato sulla bontà o meno di quelle idee e di quelle opinioni.
Il blog è stato per molti anche un modo di uscire allo scoperto, esporsi in prima persona, enunciando particolari punti di vista sul fare scuola ed esponendo personali metodologie di lavoro, con l'obiettivo di poterle disseminare tra i colleghi.
Il blog è stato anche un modo di rinunciare al "particulare", che caratterizza spesso il lavoro del docente, da sempre un misto tra arte e scienza, tra empirismo e fondatezza epistemologica, tra casuale e organizzato, tra gelosa custodia dei propri "segreti professionali" e desiderio di metterne a parte persone in grado di apprezzare e proporre modifiche e integrazioni a quelle modalità operative.
Il blog, insomma, è stato per molti uno strumento capace di stimolare una riflessione sul senso del fare scuola, a prescindere dall'ordine e dal grado dell'istituzione in cui si operava.
Nella memoria dei numerosi partecipanti di allora restano impressi i convegni – seminari che si tenevano a Gubbio con cadenza annuale, utili soprattutto per conoscersi di persona e intrecciare nuove collaborazioni e amicizie, che in molti casi continuano a permanere a distanza di anni.
Per molto tempo, nel campo dell'educazione, si è tenuta separata la pedagogia dalla didattica, quest'ultima vista spesso dalla prima in funziona ancillare. La pedagogia pensa, la didattica agisce. La pedagogia ordina, la didattica esegue. Questa dicotomia, che continua tuttora a perdurare, con grave discapito per entrambe, si è andata positivamente ricomponendo proprio in occasione dei convegni eugubini, grazie all'apporto di pedagogisti innovatori, che avevano immediatamente compreso quali potenzialità si nascondessero nell'utilizzo di Internet nella didattica e quale elemento dirompente fosse il blog nelle esperienze educative.
BlogDidattici non è stato un semplice aggregatore di differenti realtà scolastiche, ma soprattutto di persone, che hanno voluto rompere l'isolamento al quale costringono le pareti dell'aula e dell'istituzione, per affacciarsi con il loro sapere e le loro esperienze sull'intero mondo della didattica.
BlogDidattici ha voluto rappresentare anche un elemento di discontinuità nel panorama dell'aggiornamento dei docenti, un'esperienza che portava a confrontarsi tra pari su ciò che realmente si era fatto "con" la classe, all'interno della quale il docente assumeva, forse per la prima volta, il ruolo di comprimario piuttosto che quello di demiurgo. Attraverso il continuo confronto, si operavano poi riflessioni, che davano spunti per nuove iniziative, da calare nella realtà quotidiana del fare scuola.
Perché un'esperienza così innovativa si è perduta? Le spiegazioni sono molteplici, ma quella che più convince è l'indifferenza con la quale è stata accolta da parte delle Istituzioni, soprattutto quelle che avrebbero il compito di stimolare e valorizzare esperienze di questo genere.
Quanto alla stragrande maggioranza dei docenti, hanno preferito sottrarsi al confronto con una serie di alibi, i più classici dei quali sono "non è previsto dal programma" e "non ho tempo per fare altro", dimostrando una volta di più il loro scetticismo rispetto a qualunque tentativo di introdurre innovazioni nel proprio campo di azione.
Bisogna ammettere, a parziale attenuante, che certi atteggiamenti non sono sempre da biasimare; rappresentano una forma di resistenza nei confronti di una società che continua a pretendere titoli di studio per i propri giovani a "impegno zero", e considera il lavoro dell'insegnante o come una "missione", per la quale non occorrono particolari compensi o particolari riconoscimenti sociali, o peggio come un'attività impiegatizia di poca fatica e di scarso valore produttivo. Con la cultura, dopotutto, non si mangia.
Quali che siano state le cause che, nel tempo, hanno determinato un così elevato livello di scetticismo tra i docenti, il risultato, purtroppo, è stato che alla fine si sono perduti completamente i contatti con la realtà, specialmente con quella dei discenti che, al contrario, sono nati già immersi nelle tecnologie e che accettano a fatica di mantenere desta l'attenzione durante una lezione di stampo "tradizionale".
Sicuramente, un po' per necessità, un po' per desiderio di cambiamento, molti insegnanti si saranno allontanati o si staranno allontanando dalle modalità di fare scuola dei loro docenti di un tempo, ma occorre ben più di questo per innovare realmente.
Occorre, soprattutto, un sano e aperto confronto tra le diverse esperienze, senza pregiudizi e senza particolarismi, ma questo potrebbe essere l'oggetto di un altro seminario. Per il momento, buon anniversario, BlogDidattici!
riflessioni di Sergio Tardetti
August 25, 2016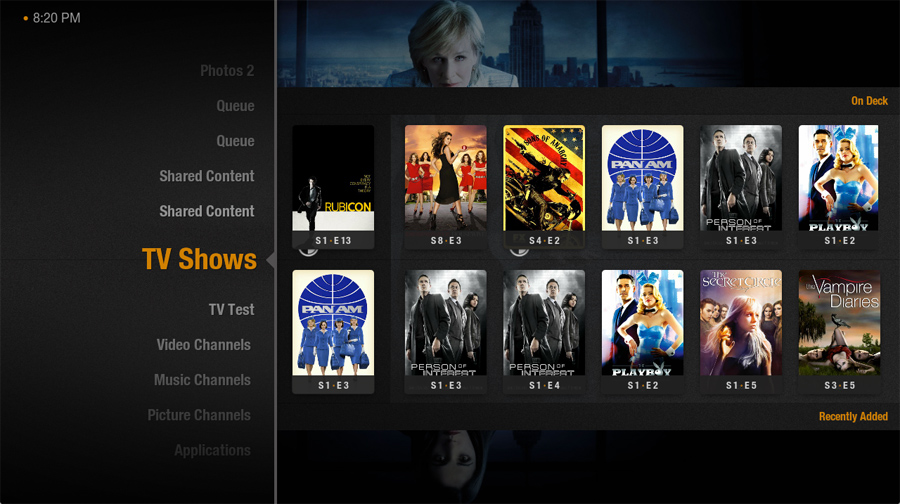 How can I get streaming Online TV on my PC?
Streaming Online TV on your PC for free of charge is easy from the internet. There are several ways that you can watch satellite TV online from your computer. Some are cheaper than others while some are absolutely free. There are also other methods that involve installation of certain devices on your computer to enable them capture world online TV channels. Some of the most common ways of getting satellite TV include:
1. Capturing TV in Internet through Computer TV Cards
Otherwise referred to as PCTV cards, these are small gadgets ad ons that can be attached to PC card slots at the back of your PC. The PC TV cards are cheap on the market and come with a special installation software that includes a media player which could either be a Winamp or media player.
Once installed, you will need an external antennae which in most cases is a thin small cable that you can attach to the wall by using duct tape.
If you are not a computer tech, you may need services of a technician to do the installation and set up. This TV by PC cards will broadcast free to air TV channels to your computer at no charge. The computer TV toolbar is an easy to use interface through which you can browse through channels and adjust picture quality and sound as you desire.
2. Capturing Internet radio and TV through free Websites
There are many websites that offer free online TV. Most of these websites will only need you to register your names and email with them and then log in to be able to watch free TV. The free TV websites broadcast TV channels from across the world and can also be viewed from anywhere in the world with broadband internet connection.
The only downside with these free satellite TV websites is that they tend to have a lot of interruptions. Due to the absolutely free nature of the internet TV services, there are so many people that try to access them at a go from all over the world.
The result is that you will mostly get an error message afew seconds from starting to watch free satellite TV from these websites. Their servers cannot simply cope with the huge demand for free TV worldwide.
3. Capturing free internet broadband TV thru a computer TV software download
There are new internet super TV softwares that instantly turn your PC into a TV. These softwares offer a very wide selection of online TV in different languages. The PCTV Softwares are programmed to capture Free-To-Air TV channels from across the world including news, sports, educational and shopping channels. These softwares are retailed in very many places over the internet.
The free internet TV softwares are cheap and easy to download and install. The downlload itself takes less than 2 minutes and you will be watching online TV on your dell or Compaq computer on the third minute from download. The quality of the picture and sound of each of these Computer TV softwares vary greatly.
The cost of most of these TV softwares for computer cost an average of $50 and below. Some of the higher priced softwares are an indication of better picture and sound quality. The number of TV channels online offered by these programs range from 3000 to a record 10,000. You will find however that all that you need to watch is approximately a quarter of them since the rest may be in a foreign language.
Watch a demo trial of PC on online TV softwares by following the links below and start streaming online TV on PC free.
August 24, 2016
EMI, Warner, Universal and Sony have always seemed to lead the way in terms of how music is marketed and which platforms work best for getting the artist's music to the audiences, but it was only in the last few years that social media and the online digital revolution has led way for artists to take a lead in the game. But how are the major record labels coping in the world of social media? Are they fully utilizing its capabilities, or like many musicians are they still not fully convinced that social media is an optimum platform for music?
Well, the signs show that the probably are convinced of its power (all four majors are active users of Twitter and also run frequently updated blogs) but as the following statistics collected by The Musician's Guide shows, only one record label is actually using Twitter well – EMI.
Twitter Followers
@Universal_Music are clearly in the lead with 43,000 followers, while EMI are a long way behind with just 4000 followers. However, this means nothing as quantity of Twitter followers does not reflect interaction or quality of those followers – for all we know all 43,000 of Universal's followers could be bots or inactive Twitter accounts!
Number of retweets
Retweets are one of the best metrics on Twitter to work out how much your followers agree with or enjoy your tweets. Interestingly we found that EMI are by far in the lead with an average of 24 retweets per tweet! See what I mean about quality of followers now?
Number of clicks per link
As well as being a great branding opportunity and reputation management tool for the four major record labels, Twitter is also a way for them to refer visitors to their website and the websites of their artists. EMI are once again in the lead with an average of 197 clicks per link posted – which is not too bad when you consider they only have just over 4000 friends!
Conclusion
Based on these three metrics I would argue that EMI are using Twitter the most effectively by a long shot – but Twitter is not just about traffic, Retweets and followers, it's also about interaction and reputation management – which are both areas that all four major record labels could improve on.
By: Marcus A Taylor
Article Directory: http://www.articledashboard.com
To find out more visit The Musician's Guide Blog